What We Do
Our Portfolio
Working with the biggest names in the industry, we are proud to demonstrate our beautiful designs that have resulted in high-quality lead conversions for our clients.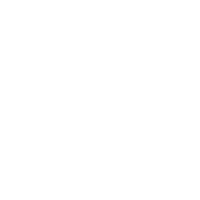 WE'RE IMPRESSED WITH OURSELVES!
Designs That

perform

&

Inspire

Our work speaks for itself. The goal of our services is to help you achieve your marketing goals through eye-catching designs, innovative user-friendly websites, and captivating social media campaigns. Take a look at some of our work to see why we love what we do.
Web Design
Websites That
POP
Here at ThrivePOP, we understand how important it is to develop creative and highly effective websites that work! For over 20 years, we have been creating websites and implementing web-based services that convert leads like landing pages, search engine optimization (SEO), and pay-per-click (PPC).

Explore With every click
Website
Fohse - Website Case Study
The lighting industry is highly competitive, and the team at FOHSE knew they needed to consistently keep their marketing materials and website modern and contemporary. This is where ThrivePOP stepped in. ThrivePOP's graphic design team hit the ground running by designing a spacey theme to emphasize the company's futuristic approach to lighting.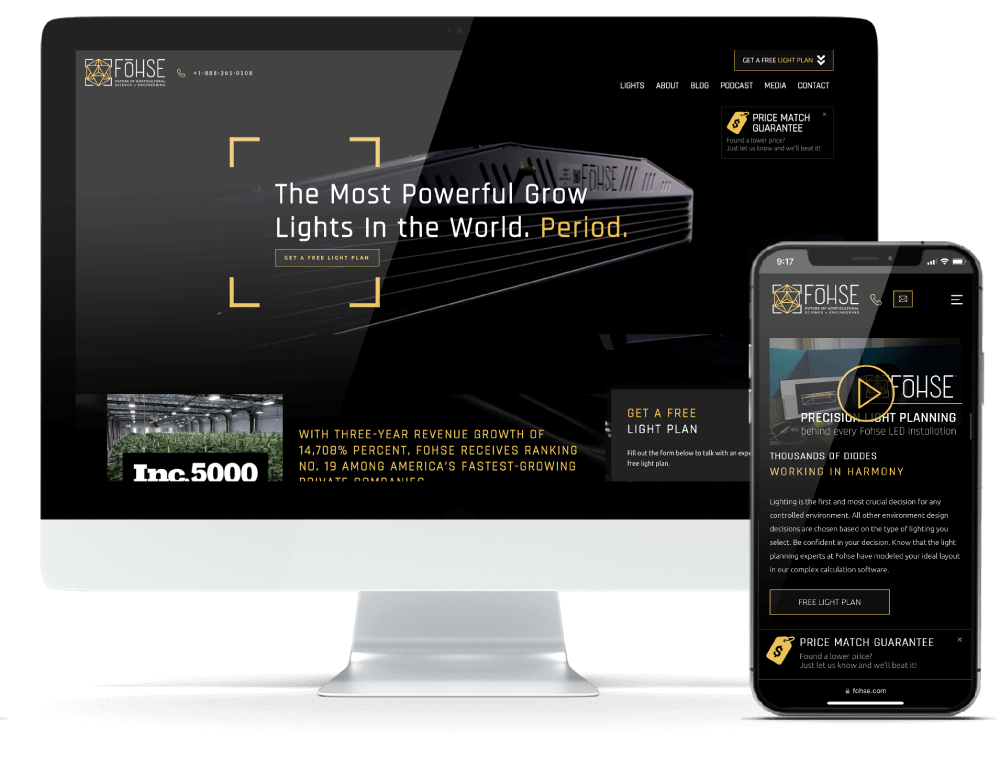 There is nothing more frustrating than going to a website link or domain and suddenly, it just DOESN'T load! Frustrating right? We create websites that work. Our Web Development Team monitors your website and makes sure it works when you need it to.
Print Design
PRINT Matters - TP Makes you
POP
Let us create beautiful graphic design pieces that align with your comprehensive web and marketing strategy. From landing pages to websites, large format printing, logos and more!
EDEN - PRint Design Case Study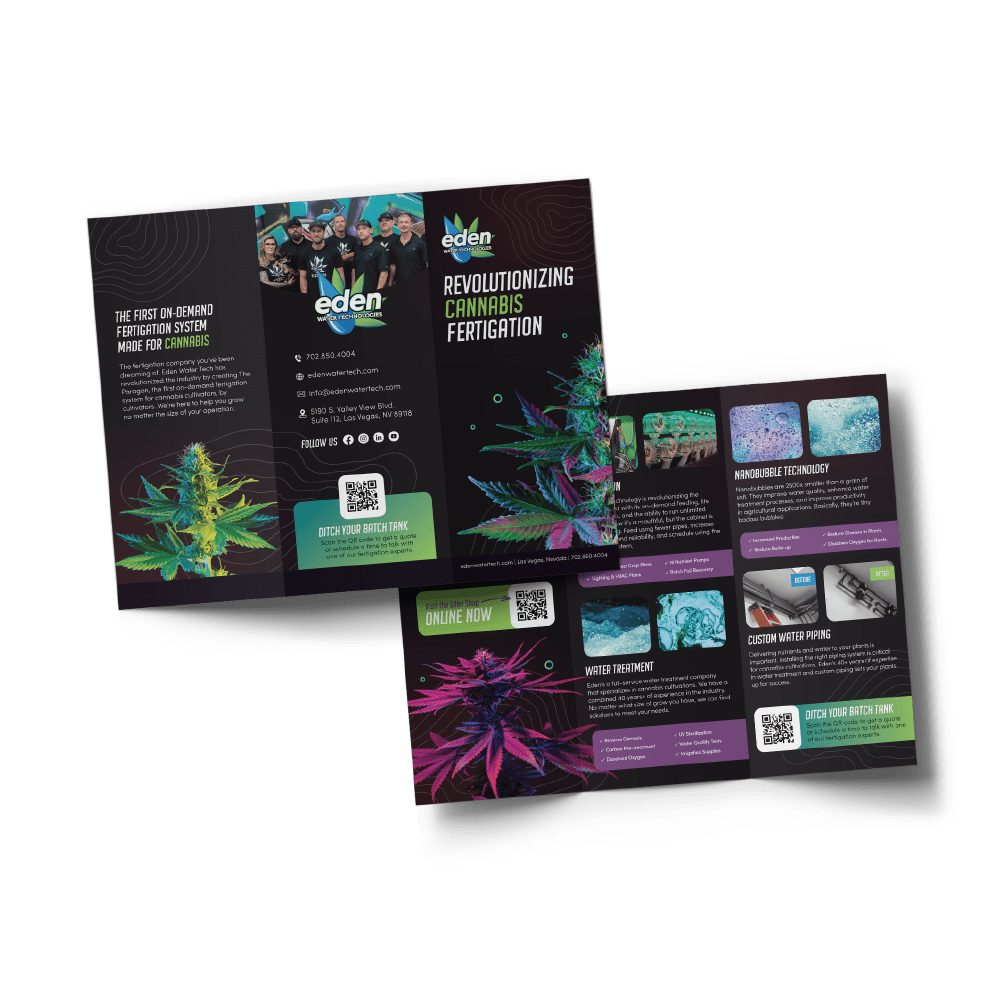 Eden Water technologies Shortly after rebranding Eden water technologies, the thrivepop team created marketing materials that displayed their new vivid and colorful designs.
Designs THAT you can touch
Print DESIGN
Social Media
We're
NOT

anti-social
Active social media and inbound marketing efforts go together like peanut butter and jelly. You can't have one without the other! For additional help with understanding inbound marketing or your social media presence, reach out to us here at ThrivePOP!
worth every double tap
Social Media
Vertical Air Solutions - Social Media Case Study
Vertical air solutions blew up on Instagram with the help of the ThrivePOP team! Our Social Media Specialists created the Reels content that ended up generating over 367,000 likes. Now the page is experiencing explosive growth daily.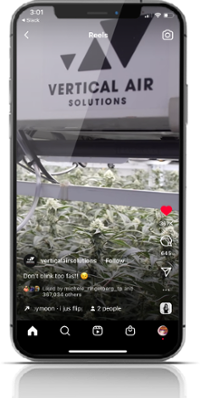 Email Marketing
Emails That Stand
Out
66% of online consumers have made a purchase as a result of an email. Keep sending!
MARKETING that you CAN'T deny
Marketing Strategy
Webinars are a powerful digital marketing tool that can help attract and engage new people to your business. ThrivePOP can help you create and implement a webinar marketing campaign from beginning to end.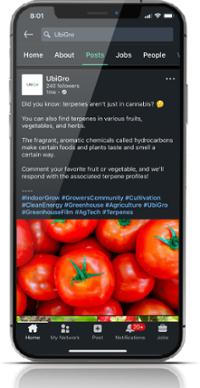 ThrivePOP elevated UbiGro's digital presence through educational marketing webinars that included campaigns across several platforms, including Linkedin, Instagram, Facebook, and Twitter. After the webinars are complete, the content was then repurposed into more emails, blogs, and More!
Email worth a Second Look
Email Marketing & Automation
B2B

Companies

B2B companies should spend between 2% and 5% of their revenue on marketing.
B2C

Companies

B2C companies' proportion is often higher between 5% and 10% of their revenue on marketing.
Meet our Buds
Meet Our
Partners