Everything You Need To Know
Website Design and Development
Since our founding in 2017, we have been obsessed with creating the quality website development that you need to power forward your business and grow your customer base. We track every piece of data that we can get our hands on to assist you with the information you need to expand your reach. By tapping into those critical pieces of data, you can better understand what your customers truly need and want.

From the moment that you launch your website to the moment when you close your first sale, it is all about creating something visually appealing, user-friendly, and fully functional for any user.
What Can You Expect From Your Website Development and Design Project?
You should have the highest standards for the company you work with on website design and development projects. You ought to be able to reasonably expect that they will cut through the jargon for you. Also, they will help you create something truly beautiful and astounding. They should also be happy to work with you on the project immediately. Lastly, listen to your ideas for what you need to get out of your website.
They should provide you with an incredible amount of value, especially when it comes to what you get out of the experience. Additionally, they ought to provide you with a whole range of services. From setting up the website to testing it. Making sure the security of the website is of the highest caliber.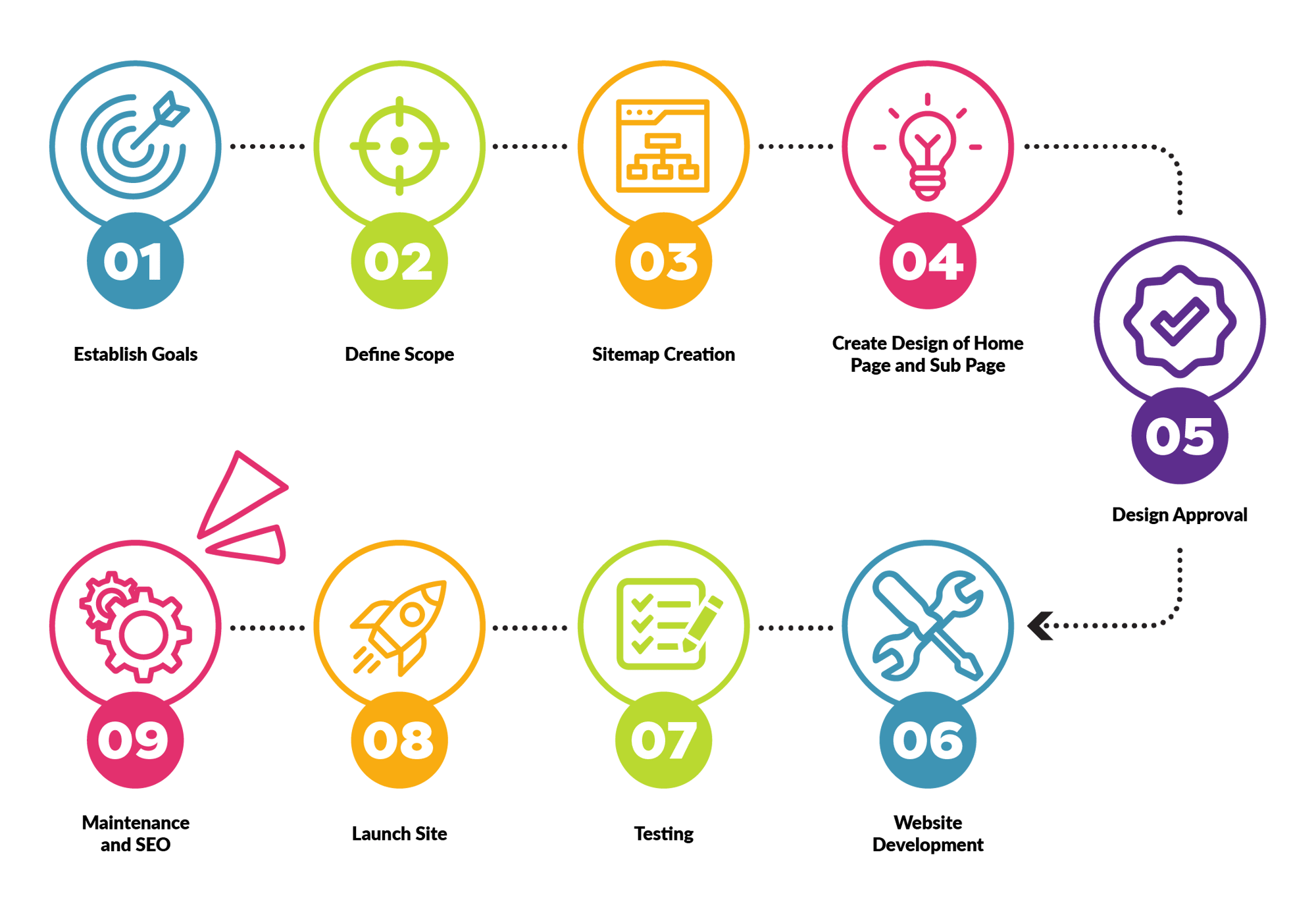 What Is the Difference Between Website

DEVELOPMENT AND DESIGN?
Design
At ThrivePOP, our data-driven social media marketing process includes reviewing and analyzing your existing accounts and platforms. Our comprehensive social media marketing services include discovering more about your brand, your followers, and your desired audience. Once we know your goals and the followers you most want to cultivate, we create a creative and comprehensive social media strategy designed to get the desired results.
Development
This is the less appreciated, but just as important, part of creating a website. Website development is about the backend coding and other processes that one must do to create a website that works the way that visitors expect it to work. It is necessary to have coding projects like this done properly so that the website doesn't crash or have other problems all the time.
Website Development Design Capabilities
Responsive Design
A website that responds quickly and easily to any demand put on it by users is said to have a responsive design. It is the user-friendly and easiest way to create something that will be truly useful to any website visitor that you might have. Simply put, responsive design is when the website automatically resized based on the technology you are on. For example, when you are on a desktop computer, ipad, or phone, the website will automatically resize based on the device you are on.
E-Commerce
An E-Commerce site provides the ability to purchase products online. You can complete orders, accept payments, and complete all of these transactions just how needed to is a capability that must be applied to any online commerce website.
UX/UI Design
User experience and user-interface design are both website design capabilities that should be applied to any website. It is about looking at how the visitor to your website will interact with it. Then, you take that information and attempt to design a website that is as responsive to the needs of the visitors. You want to think about UX from a user perspective and think about what makes sense. What is the anticipated expectation that the user would want to do. We want to make it as simple as possible to keep people on your site.
Accessibility
Creating websites that are accessible to users on both desktop and mobile applications is a great way to turn up the amount of traffic that you can expect to receive to your website. Meet people where they are and offer them the best access to your website possible.
Corporate Websites
Some special features and designs must be included in a corporate website. A delicate touch that helps the company to maintain its image across its website at all times. Therefore, the design of corporate websites may require more work than the average website, and that is one of the design capabilities that we offer.
WordPress
WordPress is an open source platform that is used to create a majority of Content Management System (CMS) websites that you will find online. WordPress has thousands of developers, themes, plugins available to make it easy to update without the ability to be a programmer. Among the most common templates used by website designers, WordPress can be used on any website designed for you.
B2B, B2C
Business-to-business and business-to-customer websites are both important to design and work with. Depending on the way that you do business today, it may be necessary to create different types of websites to meet those needs. We can help create websites that meet both B2B and B2C websites.
Custom Development
Unique features may be necessary on certain websites to accommodate particular needs. Therefore, custom development of particular websites can be done. Custom Development does come with a higher price tag, so if you want something to be custom designed, you can expect a website project to be in teh $10,000 or more budget range.
Auditing/Consulting
Verifying the safety of a website and offering advice about what kind of features to apply to a website are two services that can be offered to improve the quality of any website.
Shopify
This e-commerce feature is something that many websites want to include to make it even easier to finish a transaction.
Explore With every click
Website
The lighting industry is highly competitive, and the team at FOHSE knew they needed to consistently keep their marketing materials and website modern and contemporary. This is where ThrivePOP stepped in. ThrivePOP's graphic design team hit the ground running by designing a spacey theme to emphasize the company's futuristic approach to lighting.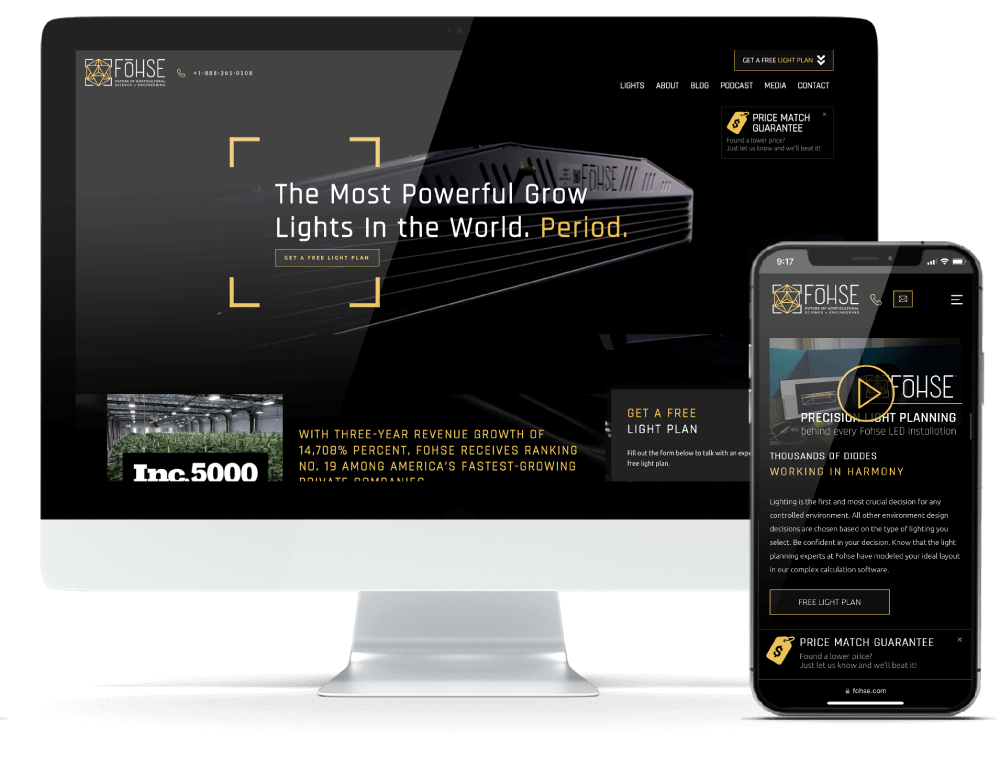 There is nothing more frustrating than going to a website link or domain and suddenly, it just DOESN'T load! Frustrating right? We create websites that work. Our Web Development Team monitors your website and makes sure it works when you need it to.
Testimonials
Happy Clients

= Happy Life

Our goal is to help you achieve your marketing goals and keep you accountable, whether that means creating a new website, enhancing a current one, or fixing an issue. We are here to lend a helping hand!
Lisa Lafemina,
Pipp Mobile
The entire team at ThrivePOP is a pleasure to work with. Their knowledge and expertise in digital marketing and web development have been a valuable asset in increasing our lead generation. In addition, their well-organized and efficient project management style and impressive responsiveness have been key factors to the success of each project we have completed.
Chele Linford,
Eden Water Technologies
Developing a relationship with ThrivePOP has been FUN. We've seen great results and an increase of leads all while working with their unique and creative team. They go above and beyond expectations to make sure you're happy, but also adjusts to any concerns. The ThrivePOP team are our friends and really a part of our Eden fam.





Next Steps
Get your Cannabis Brand the Attention it Deserves
Let us begin the journey of helping you to create the best online existence for your company. We will gladly get to work by starting with a full website audit. First, we need to see where things stand for you right now. Then, we can identify any potentially problematic areas of your website. By that, we will gladly work with you to fix those errors and get things straightened out. Step-by-step, we can work with you to begin to create a better website experience for your customers.