Social Media Marketing Services For
Cannabis Businesses
Is your marketing plan getting the business growth you want? If you don't have confidence in your current social strategy or don't have one at all, you will be astonished by the positive effect of a well-thought-out plan. Finding the right partner is crucial for growing your presence in social networks and reaching your target audience. At ThrivePOP, we are certain we can help you do that and much more.
We are experts in developing comprehensive strategies for social media management for cannabis industry businesses. Learn more about how our cannabis social media marketing services can help you reach your business goals.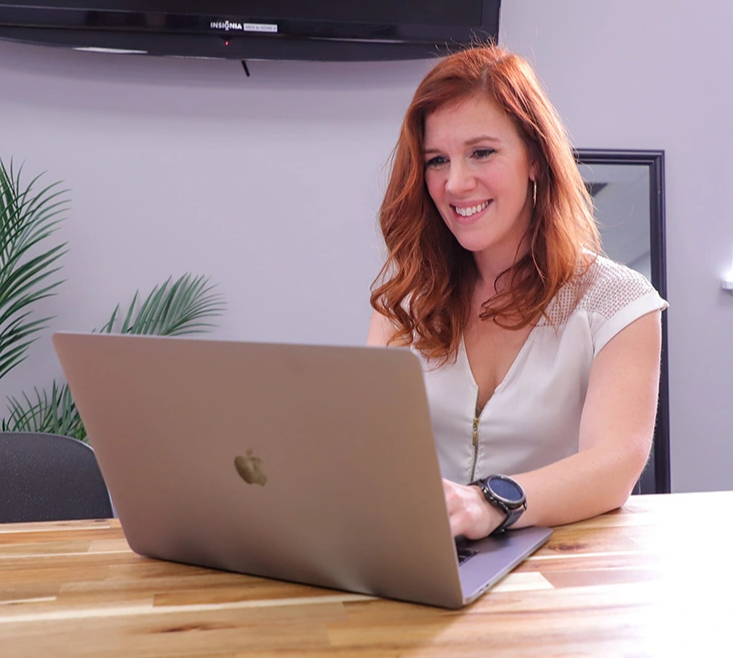 Why Use Social Media Platforms?
Social media channels provide your cannabis business an exceptional opportunity to connect with potential customers who would not be reachable by other means.

Our social media marketing agency can help you create different types of content that reach your ideal cannabis customers. Make them connect with your brand in a whole new way!

Using the right channels, you can introduce a new cannabis product, promote sales and discounts, and guarantee a steady relationship with your audience. Access specialized cannabis marketing solutions and grow your brand with ThrivePOP!
How We went viral!
Our social media team made videos that earned much attention, resulting in skyrocketing success for the page. The combination of social media and inbound marketing is essential for success. If you need help understanding how to use them, contact the cannabis social media marketing experts at ThrivePOP.

Active social media and inbound marketing efforts go together like peanut butter and jelly. You can't have one without the other! For additional help with understanding inbound marketing or your social media presence, reach out to us here at ThrivePOP!
Testimonials
Happy Clients

= Happy Life

Our social media marketing services aim to help you achieve your marketing goals and keep you accountable. We offer a range of digital marketing solutions for big and small businesses in the cannabis industry. Whether you need a new website, enhance your current one, or fix an issue—we are here to lend a helping hand!
Creating Social Media That Impresses
how to use
social media

Marketing to Increase Engagement and Generate Leads

that impress

.
When you share your content on social media, your followers get a far better idea of what your brand is all about. The right mix of content informs and entertains but also personalizes your brand and builds trust and authority. Trust is vital for any brand and is essential for those in the cannabis industry, where purity and quality of product matter so much. Through comprehensive social media management for your cannabis industry business, you can increase your brand awareness and trust.

You can use your social media for business to educate followers about the benefits of cannabis (and your particular products) and inform them about important industry news and events. Most importantly, you can connect with your audience regularly through steady content creation and social media posting.

When followers recognize your content, images, and team members, they'll feel more connected and confident in your brand. And when they're ready to order or have questions, they'll naturally reach out to the brand they trust most—yours. By becoming a regularly seen, consistent, and engaging presence on social media, you can integrate with your followers as a part of their daily lives—and become an easily recognized name brand.

Powerful cannabis social media marketing helps forge lasting relationships and engagement, building trust over time. When you have an effective social media presence, your customers have an easy choice when they are ready to buy since you are already part of their daily routine. The most popular social media platforms for the cannabis industry are:
Instagram

Facebook

Linked In

Twitter
View our blog on How To Manage Your Social Media in 10 minutes per day.
To find out which platform is right for your cannabis business, contact us today!
Why is Cannabis Advertising on Social Media

Difficult?
It can be incredibly difficult to navigate social media as a cannabis-branded company. Cannabis federal regulations for advertising and every social media platform have strict community guidelines that must be followed. Cannabis businesses risk breaking those guidelines just by simply posting content about themselves and their products. You'll need to be intentional and careful with what and how you post on social media to engage with your target audience.


State & City Laws
Understanding the different regulations in your area will help your business not to clash with the authority. Laws can also vary from city to city within a single state.

Federal Laws
While every state has its own cannabis rules, it's worth noting that federal law supersedes any local rules regarding cannabis advertising regulations!

Platform Guidelines
All social media platforms are governed by federal law, and as cannabis is still illegal, advertising opportunities may be challenging. Although that's not to say it can't happen.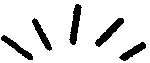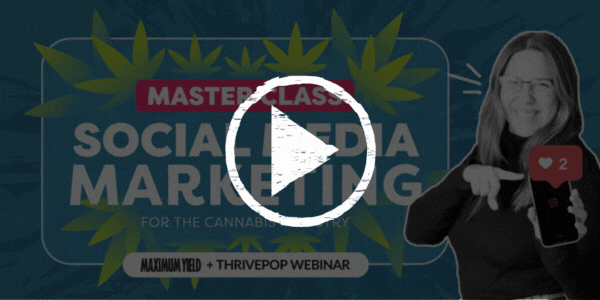 CANNABIS BRANDS FACE EXTRA SOCIAL MARKETING

CHALLENGES
In today's competitive social media landscape, brands need to compete for attention – but cannabis brands face even more challenges due to extra restrictions and scrutiny. When you work with ThrivePOP, you get not only industry-leading social media expertise and strategy, you get a team that understands the unique challenges your brand faces. A cannabis-related brand requires the right mix of content – it needs to be compelling and exciting to your audience and avoid account restrictions. Our social media management for cannabis industry businesses does that and much more.
The ThrivePOP team understands the need to engage with and inform followers and protect your account and assets. Our cannabis social media management guarantees you strike the perfect balance of relatable content that follows even the most rigorous guidelines.

Whether you are launching new social media profiles or need help with existing social media management and posting for a cannabis-related brand, we can help!

working with

thrivepop

for your cannabis

Social Media Marketing
At ThrivePOP, our data-driven social media marketing process includes reviewing and analyzing your existing accounts and platforms. Our comprehensive social media marketing services include discovering more about your brand, your followers, and your desired audience. Once we know your goals and the followers you most want to cultivate, we create a creative and comprehensive social media strategy designed to get the desired results.
Social Media Auditing
Your cannabis social media marketing strategy begins with a look at where you are now. We'll discover how healthy your accounts are (if you have them), who your current followers are and what your starting point is. You'll get an excellent idea of how well your current platforms are performing and what the true potential for your brand is. If you're not sure where to begin or just want to see what ThrivePOP can do for you, this is the place to start—with our free social media audit.
Establish Tone of Voice
How do you relate to your followers, and what is the your brand's voice? Is it fun and playful? Scientific and authoritative? The tone of your brand will help determine the type of assets and posts you need – and also ensures that your entire marketing plan is cohesive and flows well.

Our social media marketing services ensure your brand and posts are instantly recognizable as yours. We help establish your tone of voice from the start and ensure your followers can spot you in a crowd.
Identify Your Target Audience
Who do you most want to attract to your brand – and how can you connect with them? Our social media marketing services will help you identify the followers and audience your brand needs and make lasting connections with them. When you know who you want to attract and engage with, your marketing assets and plan can be tailored to your exact needs.
Content Strategy
Great content doesn't just happen – it is planned for and thoughtfully created. Our team will help make a winning social media strategy for your brand and ensure it gets the results you want. Your social media content strategy will be designed with your unique brand and followers in mind – and since we are cannabis industry experts, it will also align with all current and future best practices as well.
Next Steps
Get your Cannabis Brand the Attention it Deserves
Take the first step towards boosting your cannabis brand and cultivating the followers your brand deserves—get in touch with ThrivePOP today to see how easy it is to get started. Our friendly, hands-on team is ready to assist—and our social media marketing services are focused on helping your brand meet your marketing goals. Get started today with a free social media audit and see just how quickly your brand can grow.