What We Do
marketing strategy Services
Unique,
Effective Marketing Strategy

to improve your bottom line!

At ThrivePOP, we believe that creating an effective marketing strategy is important for nurturing customers, improving your bottom line, and increasing the return on investment of your marketing efforts. Therefore, we have assembled a team of experienced marketing experts to craft a cannabis marketing strategy depending on the needs and objectives of your business.
A marketing strategy is a detailed plan highlighting the company's promotional efforts across various marketing channels and platforms to meet your goals. This strategic marketing plan includes, among other things, steps for content creation steps, the profiles of the target audience, objectives, and key performance indicators, among others.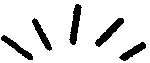 What does A
Digital Marketing Plan

do?

It helps align your team with specific goals.

Helps direct your business efforts to your objectives.

Identifies efforts that resonate with the target audience.

Empowers you to capitalize on emerging trends.

COMPONENTS OF OUR
Marketing Strategy

Formulation

Service
We put together different components to craft a marketing strategy for cannabis that meets your needs. They are Specific, Measurable, Achievable, Relevant, and Time-Bound.
Marketing Strategy Formulation Service
Marketing
Goals
Your marketing objectives define your strategy and how you will implement it. It also informs all the other components of the strategy we will be formulating.
We create S.M.A.R.T. marketing goals. These goals will be subdivided according to the promotional channels and market segments. You will use these goals to evaluate your performance at the end of the stated period.

Marketing Strategy Formulation Service
Marketing

Mix

The marketing mix is the first document we create to determine what you will be marketing, how you will be marketing it, and where you will be marketing it. These are called the four Ps of marketing, broken down as follows:
01.

PRODUCT

We determine the cannabis products you are selling, their physical features, and their packaging.
02.

PRICE

We look at the price and even compare it with other products on the market.
03.

PLACE

Where do you intend to sell, or are you already marketing the products?
04.

PROMOTION

How will you be entice the customers to buy from you?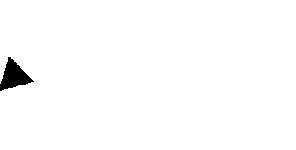 We use the information to determine what products should be sold and where and how you will reach your customers. We lay out the information so that you can use it in the formulation of the digital marketing strategy.
Marketing Strategy Formulation Service
Target

, Segment, & Position
Targeting, segmentation, and positioning are the components of delivering personalized messages that are more relevant to the target audience. You do not just publish content at whim but follow a methodical process so that content resonates with target buyers. Our team does the following to guarantee the success of this component:
We identify the best target audience for the product by creating buyer personas and conducting market research. If the products are already on the market, we can interview the current market to determine their thoughts about your product. Then, we target a segment of the buyers most likely to buy from you through various qualification features.
After identifying the most probable target market, we then position the product in the market relative to other brands. In this case, we determine what you do better than the competition and capitalize on it when creating and executing the strategic marketing plan.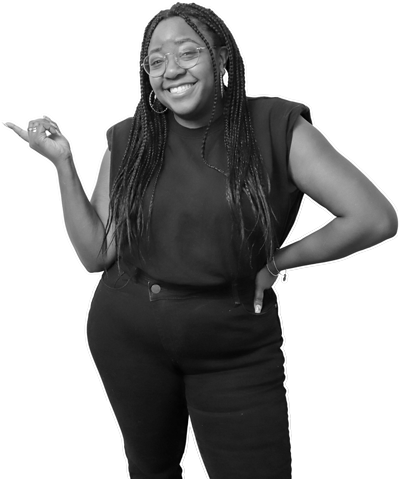 Marketing Strategy Formulation Service
Competitive
Analysis
Knowing what the competition is doing is vital to creating an effective marketing strategy. Otherwise, the competition will likely outwit you into attracting your target audience to buy their goods and services. Besides, you will not be able to differentiate yourself from the competition. Therefore, the intended audience may buy from the competition.
Our team evaluates the market for you to determine who the main competitors are, what they sell, and how their products differ from what you are selling. This helps in differentiating your products, promotions, and pricing. We also monitor and anticipate their movements in the marketplace to help formulate your counterstrategies.
IDENTIFYING YOUR CANNABIS
MARKETING STRATEGY'S

TARGET AUDIENCE

Cannabis Audiences are divided into the following
4 categories
01
Cultivation
Product

&

Services
Cultivation Products and services could be things such as fertigation, irrigation, nutrients, facility design, greenhouse components, and lighting.
02
Processing

, Packaging, & Lab Services
Processing, packaging, and lab services require highly qualified companies to help you prepare products ready to sell. Some examples such as distillation, extraction, flavors, automation, packaging or testing, and lab equipment would be examples of processing, packaging, and lab services.
Business to consumers can be difficult if you don't understand federal laws or regulations. Retail dispensaries will be looking for knowledgeable teams to help guide them and help them attack business with their messaging, branding, and pricing. Top brands, high-THC flowers, infused products, CBD, and paraphernalia, must be carefully marketed for the retail industry.
Critical products and services for all aspects of the cannabis business, including cannabis-specific point of sale and inventory control software, the latest technology, security, HR and staffing, marketing, consulting, banking, private equity and investing, accounting, real estate, insurance, government and industry associations are things that would be considered business service.
At ThrivePOP, we understand that identifying the right audience is vital for tailoring the best marketing strategy for your cannabis brand. Don't miss out on reaching your target customers effectively. Let us help you formulate a winning cannabis marketing strategy that will elevate your business to new heights.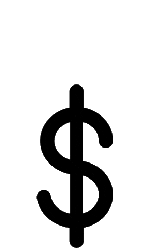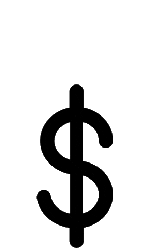 Budgeting

for the Marketing Strategy

Once we have brought together all the elements required to build an effective digital marketing plan, we shall develop a budget to conduct research and execute the strategy. To make it work, we shall price each component according to the resources required and estimate the costs of executing the digital strategy. We can work with the available budgetary allocations to develop the best marketing strategy and build upon it to generate a return on investment.
Metrics

and Key

Performance

Indicators
KPIs are significant measures of progress and performance that are tied to your business goals. They are useful for cross-departmental and stakeholder collaboration. Examples of such KPIs may include the conversion rate, customer acquisition cost, and qualified leads. Learn more about some of the most critical metrics that you should consider.
We assist you in developing KPIs and metrics to determine your success in meeting marketing objectives. In addition, we analyze data to identify trends and insights that will help us tailor the strategic marketing plan to your objectives.
Content Creation

and Audit of Media Campaigns
A strategy is useless if it is not executed. You need to create relevant content that helps you meet the stated goals. The target audience will be looking for videos, new articles, online classes, research content, and social media pieces, depending on the products that you are selling.
Our team can help you build a content strategy based on your goals and the needs of your target audience. We ensure that the content solves customer problems and capitalizes on emerging trends so that your brands enjoy high visibility with the target audience. In the same breath, we carry out an audit of the media campaigns that you are using to reach the target audience to determine their effectiveness versus their cost. We may test a few ideas to determine which are best for the market.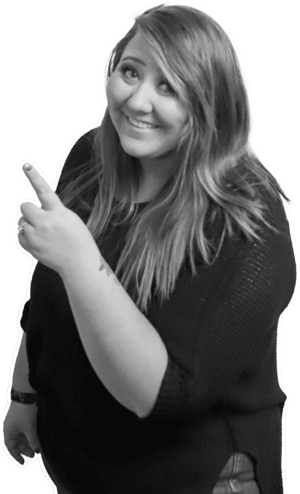 LET THRIVEPOP
Establish

Your

Brand

By Telling Your Story

It's crucial for you to become a trusted advisor in the cannabis industry. It sounds easy, but it isn't. Some ways to to become a trusted advisor in your industry are as follows:
Tell Your Story
Telling your story and sharing WHY you are passionate about the cannabis industry, how you became involved, and how you plan to help people is important to your audience.
Be Authentic
People appreciate authentic people that can be real. Showcasing your real personality and sharing your story of what mistakes you have made, how you have learned from your mistakes, and how you can help others in the industry be successful.
Prove your Knowledge
Prove your knowledge by volunteering to be a speaker, host webinars, and be on podcasts.
Volunteer at industry associations
Industry Associations are hungry for knowledgeable cannabis professionals that can offer advice, and members can learn from experts.
Write Blogs
Showing your expertise by writing blogs is a great way to share your knowledge and provide valuable content.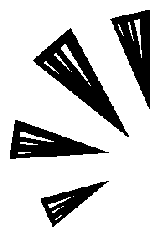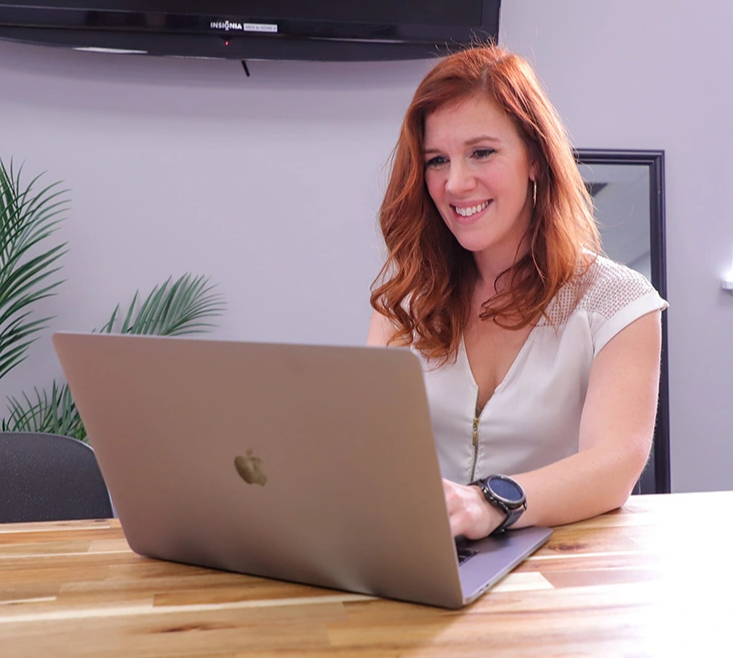 Effective marketing Strategy
Deliver personalize messages to enlist action
An effective marketing strategy for cannabis gets your products in the eyes of the target market and delivers personalized messages that will enlist action. Our team at ThrivePOP acts as an extension of your company and is your full marketing team. We have strategists, graphic designers, web developers, SEO specialists, social media specialists, Adwords specialists, and project managers. At ThrivePOP, we offer comprehensive marketing strategy services where our entire team of experts collaborates closely with your business, ensuring flawless execution of every aspect of your strategic marketing plan.

Besides, every client has a dedicated team, so they are not getting a different person every time they call in. Let's help you meet your goals today with our marketing strategy formulation services. Contact us today by dropping a line at support@thrivepop.com or calling 844.822.5016 for a free consultation.
Unleash the Potential of Your Cannabis Advertising with Our Free Resources